This page contains Amazon affiliate links. Thank you for your support!
I'm so excited to share these resources with you! These materials are inspired by both my time teaching in a Montessori 3-6 classroom and by homeschooling my own kids. I hope you love them. Please don't hesitate to ask me any questions!
Montessori Books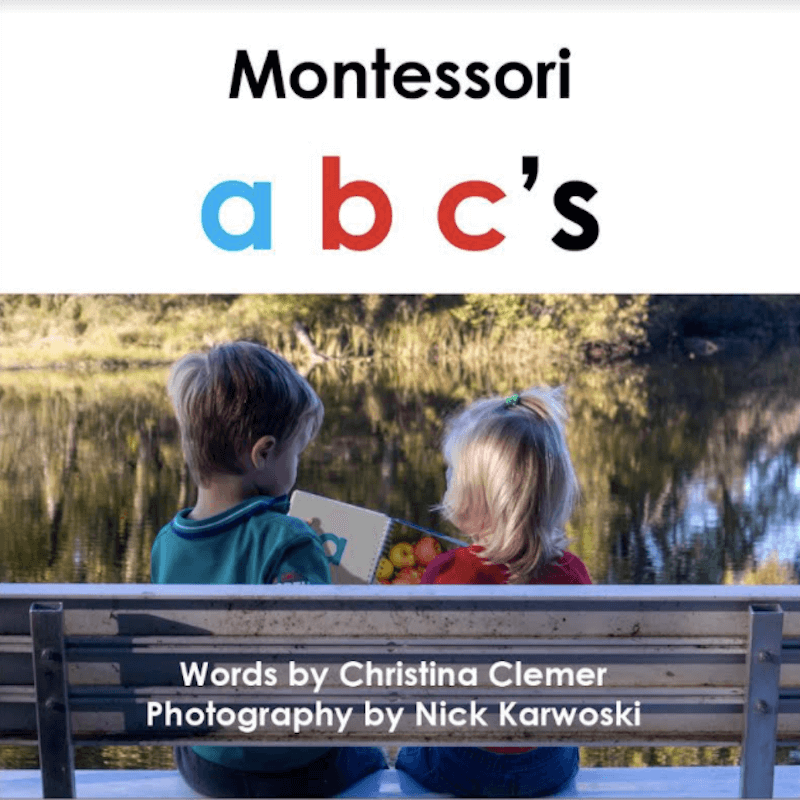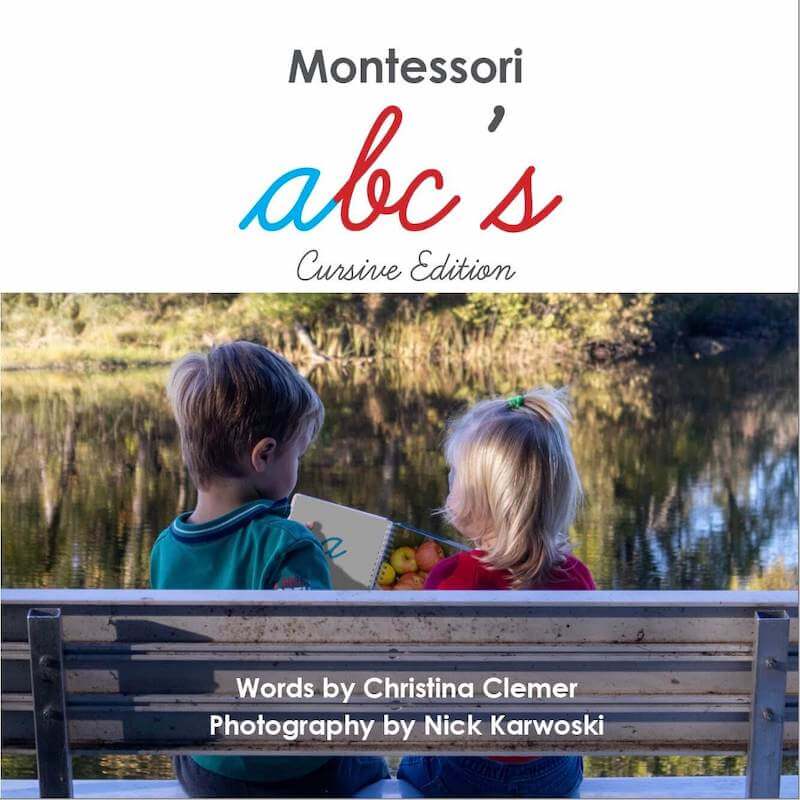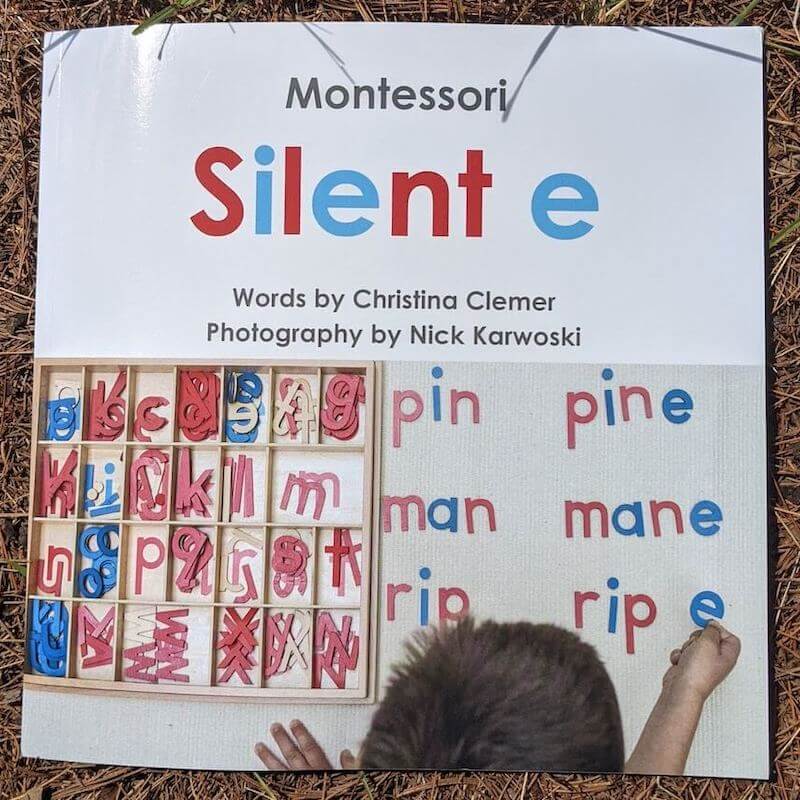 This book is close to my heart because it's based on an ABC book I made for my first child when he was a baby.
I wanted a simple Montessori-friendly alphabet book with one letter per page, beautiful photos, and words using the phonetic sound of each letter.
If you're buying for a classroom, I recommend the new hardcover version!
You can read more about the book here!
Our cursive edition is exactly like our Montessori abc's book, but in cursive.
Many Montessori schools and Montessori homes introduce cursive first – this version is for you!
You can read more about it here!
Our latest book uses a similar format of photographic images and interesting vocabulary, but for silent e words, rather than the alphabet.
Each set of pages presents a phonetic cvc word (e.g., pin) on the left and its silent e counterpart (e.g., pine) on the right.
You can read more about it here!
Montessori Printables
I've created several Montessori printables, available on Teachers Pay Teachers, and more are on the way! I recommend printing and laminating, printing on cardstock, or printing on paper and gluing to cardstock for best results.
Please email me at sunshinemudandmontessori @ gmail if you have any printable requests! I'm always open to new ideas 🙂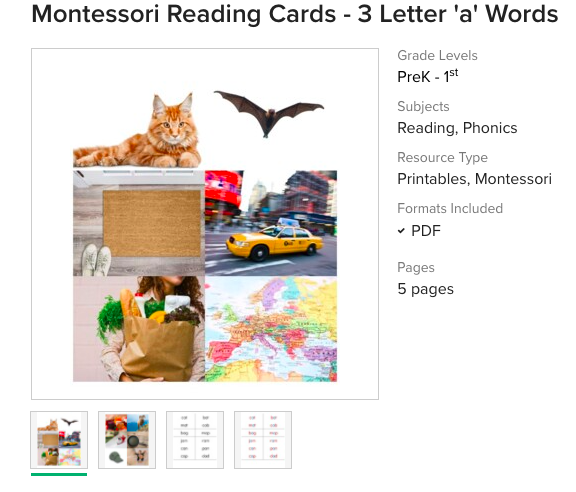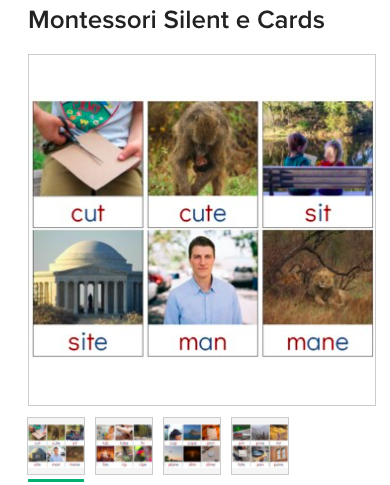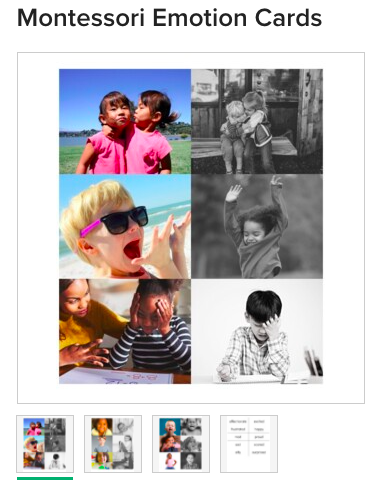 Montessori Reading Cards – 'a'
Free
These cards are great for early readers who are just beginning to sound out words. The set includes 12 images and two sets of labels – one black set and one red and blue set, corresponding to the Montessori Movable Alphabet.
Montessori Silent e Cards
$1.99
These cards correspond to my Montessori Silent e book, linked above!
They may be used as 3-part cards or children may use the images with the movable alphabet.
Montessori Emotion Cards
$1.99
I first developed these emotion cards when I was teaching in the classroom and they were a big hit!
Children match different images depicting similar emotions.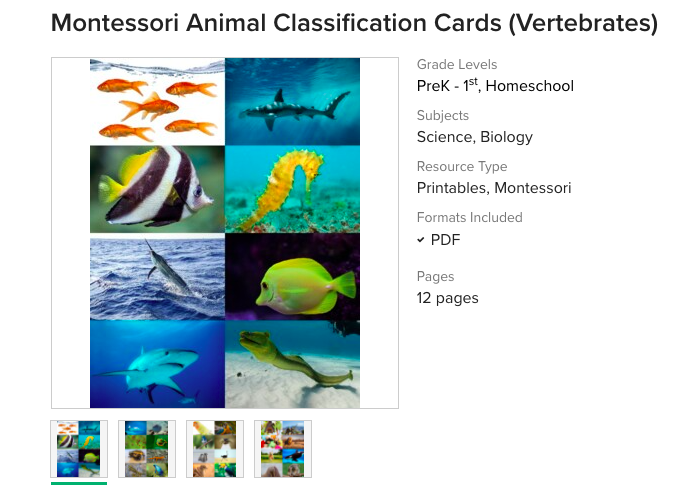 Vertebrate Classification Cards
This set includes 10 images for each of the following vertebrate classes: fish, amphibians, reptiles, birds, and mammals. It also includes a short information card for each class and a visual answer key so children can check their own work.
This page contains affiliate links. Thank you for your support!